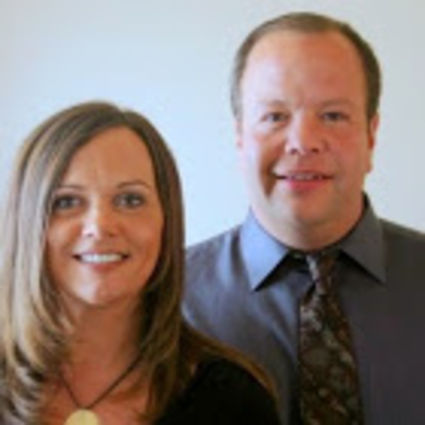 Paul and Christine Nelson
RESIDENTIAL SPECIALIST
About Us
Selling Eastside homes since 1992, I know the Bellevue/Eastside home market like no other. As a Bellevue resident since 1977, I have extensive knowledge of schools, parks, neighborhoods and activities in and around Bellevue. Along with my wife Christine, we have sold many of the finest Eastside homes. Being parents of 2 small children, we know what it takes finding the perfect home for families relocating to the area. We eliminate all the guess work so you can focus on that dream home. Feel free to contact me anytime. whether you have a question about real estate or just want to get familiar with the area. 206-261-SELL|(7355)
Our clients are awesome
and here is what they are saying
"Paul and Christine have lots of patience and are very considerate, which are great traits to have in the real estate biz. They certainly goes the extra mile, and I will certainly always recommend him as a great agent for either buyers or sellers."
"Highly recommend Mr and Mrs. Nelson! The Nelson were professional and courteous and made the sale of my home stress free and fast!! I was incredibly impressed with the entire process from start to finish. I will definitely be using them to buy my new home!"
"Paul and Christine Nelson we're the best part about my home purchase process. After having searched for the "perfect" home for over a year and getting beat out by other offers, they introduced me to my new home. It had come off the market for repairs and the Nelson's got me in there last second to look at it without competition. Next day offer accepted and I started the process. I currently refer everyone I know looking to buy and sell to Paul & Christine, because I know they take great care of their."
"Paul and Christine are definitely the best agent you would find when buying a house. They are really helpful and always move fast to help you locate and secure a house when you find the one you like. They had help me to get an off market house and got the contract ready the same day we visited the hose. highly recommended !!!"
John and Jackie Overrude
They found us the perfect home.
"Christine and Paul are amazing realtors, but more importantly, amazing people. I'm pretty high maintenance and they were so patient with me and were always ready to show me homes when they came up. They were able to get my offer excepted, even with others on the table! I recommend them to anyone I hear talking about buying or selling a home. I know they'll be my first call when I'm ready to make a move again!"
Virgie Mantz
Amazing Realtors
"Me and my husband have worked with Paul and Christine for quite sometime now and I tell you that they are the best agents that we've dealt with and I would refer anyone that is buying or selling a house to them. They are very kind, considerate, and intelligent people. They Rock!"
Will and Denise Stewart
The rock!
"Paul and Christine listed and got my home sold in short order. Any problems that arose they were able to get handled to everyone's satisfaction. They stayed in contact throughout the whole process, answering all questions. I highly recommend Paul and Christine for your buying or selling needs."
Jim Minion
Always available to help.
"Paul and Christine bent over backwards to make sure I got something perfect for me and my dogs. They were 100% honest with me from start to finish. They were available to show me anything I wanted to see immediately. The entire time they educated me and explained things to me about the process and so when it was time to make offers I was comfortable with what I was doing. I highly recommend them and I will hopefully be using them again in the future."
Shawn Trotignon
Highly recommend!
"Paul and Christine were very helpful in our home search and through the purchase of our second home. In a tight market, they were patient throughout the search and promptly took us to all the homes we wanted to see. When we found the home we wanted to buy, we made a fairly low bid based on work that needed to be done, and they negotiated aggressively to get us the right price"
Andy and Beth Reddaway
Great negotiators
"They both are so friendly, good communication and very helpful.
I would like to say thank you very much for helping me and my wife to get a beautiful house. Wishing both of you good luck and best wishes."
Vira Mao
Thank you Paul and Christine